Specifications
Package
Warranty
About this item

    Security: Intelligent 4 resettable combination chain locks, no key required, and basic security protection against theft proof.

    Material: The bicycle lock is made of braided steel wire and has a vinyl coating (PVC) that extends the service life to help preventing scratches or high temperature corrosion.

    Function: Used for bicycles, motorcycles or trail cameras, etc. You can lock your bicycle on a tree or railing, which can be used to fix things you want to fix, and it can also be an outdoor trail camera for taking pictures.

    Use: The operation is simple. Set your favorite password through simple steps. The starting password is 0000. After setting, you can record it on somewhere to avoid forgetting the password.

    Dimension: The bicycle lock cable is 2 m long and 0.9cm in diameter.


Product description
color: black
style: simple
form: circular (complete)
material type: stainless steel
number of elements: 1
number of pieces: 1
Seasons: Available in all seasons
Features: Stable combination of adjustable body
Components included: Cable lock
Item number: Snap + Lock 720 200
Product dimensions (L x W x H): 200 x 22 x 0.5 cm; 254 g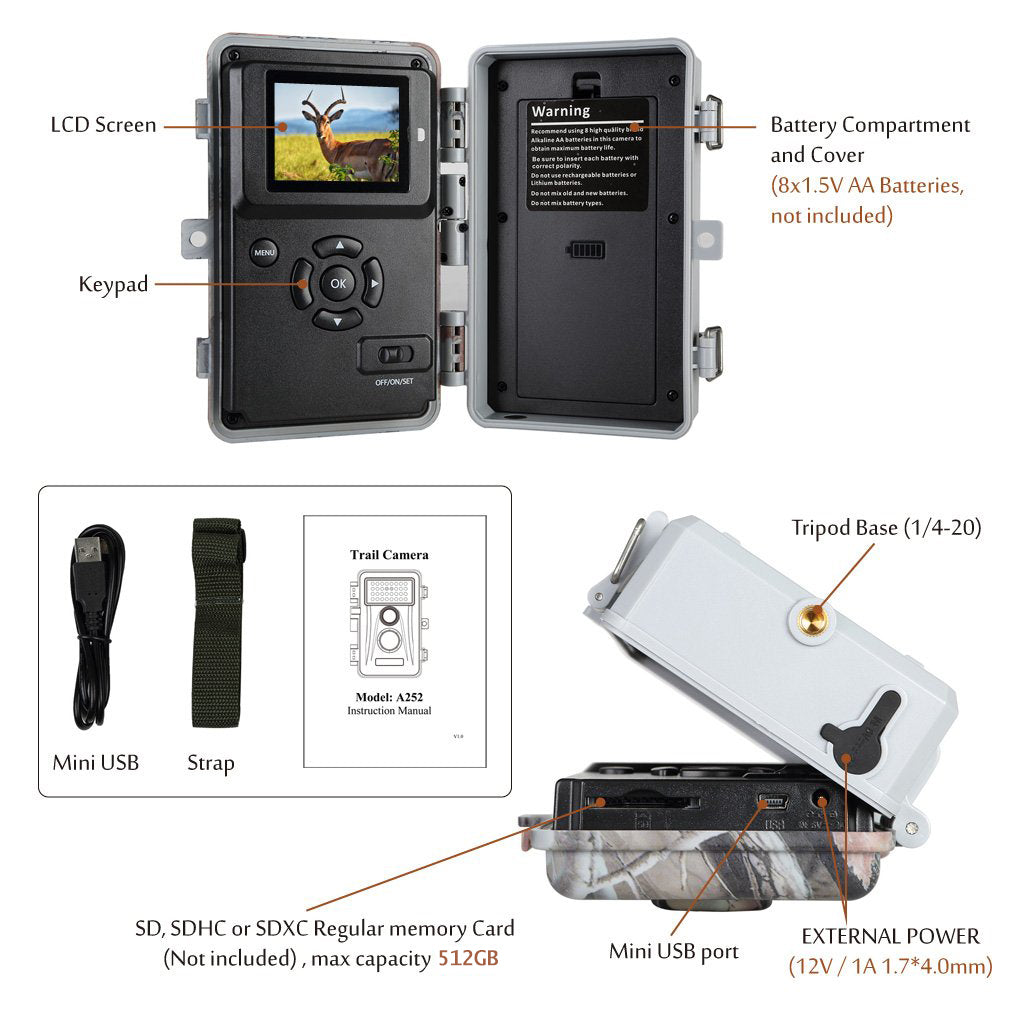 What's in the package?
You will find into our Blaze Video package, your: Outdoor Waterproof Game & Trail Camera Cable Lock, Trail Camera Locking Cable & Strap, Combination Lock Cable for Deer Hunting Cam, No Need Key, 4-Digit Offers 10000 Combinations for Added Security
It come with:
Trail Camera(s)
User's Manual - in English
Mini USB cable(s)
Strap(s)
Not included:
More questions about our Camera, go to our Technical FAQs
---
When to use your Trail Cameras ?
Our Game Cameras can be used in many cases due to their highly flexible specifications: powered by battery, waterproof and best-in class camouflage. So feel free to use them everywhere and everytilme you need them.