Specifications
Package
Warranty
Buy Two-Year Warranty
Blazevideo fully stands behind the products we sell. Therefore, all of our cameras are covered by a one year warranty starting from the day when the original order was received.
We suggest customer buy our Protection Plan "2-Year Protection for A$26.99", so you can get a Two-Year Warranty.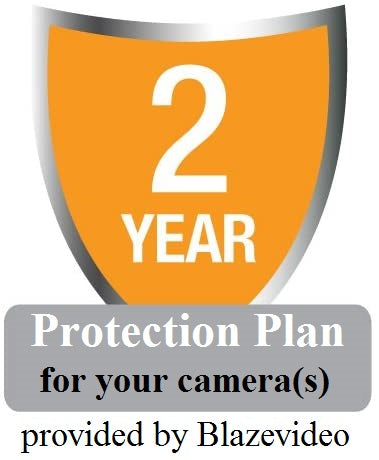 2-Year Protection for A$26.99 - Warranty Terms

1. This Protection Plan is only fit for our sold cameras on Blazevideo.net. Accessories such as SD Card Reader, Mounting Holder other items are not included.

2. Customer will be responsible for the shipping fee to send the items back to Blazevideo.

3. Customer should make sure that items are safely packed before sending them back. Blazevideo will not be responsible for any lost or stolen items.

4. When sending back the items, customer must use a shipping method that has tracking on it. Packages with no tracking will not be processed.

5. Blazevideo reserves the right to void the warranty on any items showing signs of modification, abuse or damage beyond "normal wear", as determined by our Blazevideo professionals.

2-Year Protection for A$26.99 - Protection Plan instructions

Step 1: Customer contact us through email for repair and replacement.

Step 2: After we have received your email, we will give you the warehouse address for return. Within this email, you'll receive the further return instructions.

Step 3: Pack & Ship the item(s). Package should be shipped pre-paid through a traceable method.

Step 4: Send us return tracking number through email.

Step 5: After we have received your return package, we will send you new item(s) as replacement.


What's in the package?
You will find into our BlazeVideo package, your: Buy a Protection Plan: 2-Year Protection for A$26.99 *
It come with:
Buy a Protection Plan: 2-Year Protection for A$26.99 *
Not included:
Battery
SD Card
Smartphone
More questions about our Camera, go to our Technical FAQs
---
When to use your Trail Cameras ?
Our Game Cameras can be used in many cases due to their highly flexible specifications: powered by battery, waterproof and best-in class camouflage. So feel free to use them everywhere and everytilme you need them.